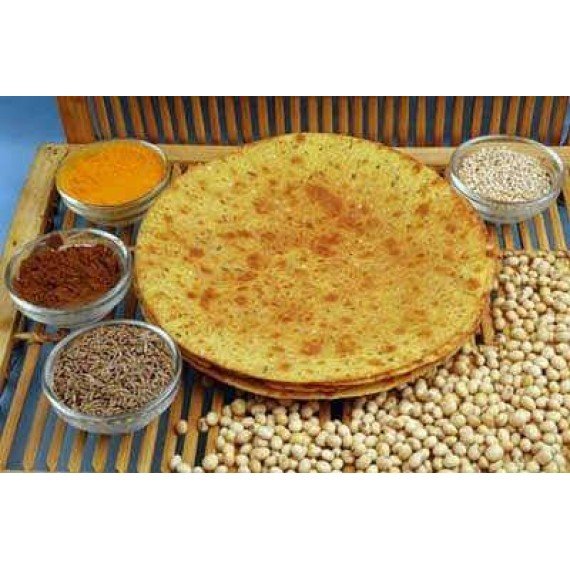 Bajari Dhebra Khakhra 200gm
Rs. 70.00

Ex Tax: Rs. 70.00
Ingredients :

Bajari Flour, Wheat Flour, Iodised Salt, Sesame Seeds, Sugar, Refined Palmolein Oil, Turmeric Powder, Mixed Spices.
Hygienic & Vacuum Packed :
Khakhras are made with care in hygienic conditions to ensure that there is no compromise with your health and are vacuum-packed to ensure long shelf life.
No Preservatives
This Khakhra does not contain any artificial flavors, synthetic colors, or added chemical preservatives.
Tags: Khakhra